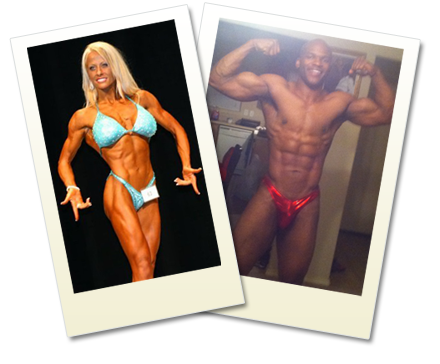 Do you look for inspiration by flipping through fitness magazines and wondering what it would take for you to look like those models and athletes?
Look no farther than here with Team Precision.
We specialize in transforming average and already well-developed physiques into bodies worthy of praise – PERFECT! RIPPED! SHREDDED! 'What have you been DOING?!' will become a common question from your friends and co-workers.
Many of our clients have been so happy with their results that they chose to further challenge themselves by stepping on stage in competition. We continue to be the secret weapon that makes the difference between a toned mid-section or a 6-pack; a fourth place finish or winning 1st!
When it comes down to pre-contest prep, you either have it dialed in or you're always asking someone else for advice. If you're getting ready for your first show, you absolutely need some guidance. Whether you get it from us, or from another qualified source – you'll need guidance.
Now, if you've competed before and you weren't completely happy with how you looked on stage, keep reading.
We call the shots and the competitors do the work. Sometimes they credit us and sometimes they don't. We don't care about that. We care about you looking ridiculously awesome when you step on stage on contest day. That's it!
Pre-contest prep is really an art form backed by knowledge in nutrition and physiology. It also includes stage presence, posing, proper color, and suit selection. You've got to realize that having skinfolds at every pinch site doesn't mean crap if your posing sucks and you cannot present your body in it's best view.
Now Here's What You're Gonna Get
You will have immediate access to…
REAL pre-contest diets created specifically for you that change as your body needs it
Photos of the mandatory poses for bodybuilding and figure (coming soon)
Daily Check in Mon-Fri
Unlimited e-mail support
A Full workout regimen set up for you including all resistance training and cardio specific to your contest needs
REAL supplement strategies
"Diet tricks" to look unbelievable when you step on stage and much more…
What's the Cost?
3 Months of Contest Prep and Guidance – $299
6 Months of Contest Prep and Guidance – $450
12 Months of Contest Prep and Guidance – $699